Thought some of you might like to see this, i have had it posted on
corsetmakers,
It's made from Silver Duchess satin, backed on ice wool and a medium cotton with a poplin lining, the lace is vintage 1960's brown/green which my Nana gave to me, Apart from the steels it still have to add on the matching crystals and make a lace shrug/wrap.

Feedback and comments are so very welcome the images might not be brilliant but i didn't have anything other then my phone!



.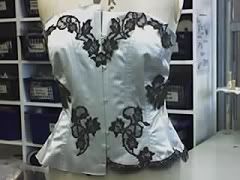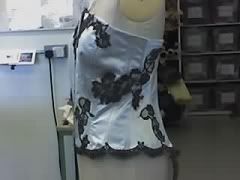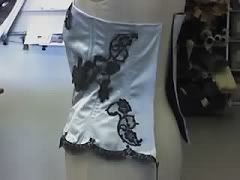 The lace is sewn on by hand with tiny tiny stitches in a close thread match as i could find. I was thinking of putting a lace piece on the back but as of yet i can't make up my mind and even pinning a piece in place looks a bit odd, i think I'll wait till after i put the grommets in which are silver with a silver ribbon to lace it closed.
As well as this one i have three others in the making..... i can't help myself the fabric just has to be used! I'll post pictures of them in due course.